Fostering innovation through
web3 solutions
Web3 Business Development
Our global team can help you identify promising opportunities to set up, fundraise and grow your business. With local offices and teams across Asia and Europe, we offer comprehensive services right from helping define a mission to choosing the right markets for operational expansion.
Blockchain Technical Implementation
We offer comprehensive blockchain and IT consulting to organizations looking to transition into web3. Our team can help you strategize and implement product development and digital transformation initiatives at a competitive pricing.
Web3 Funding and M&A
Our team can help you identify and assess M&A opportunities in the web3 space globally. We conduct unbiased technical and financial due diligence and advise you about projects. SAFED can also help you with raising capital, legal guidance in international jurisdictions and acquiring overseas firms.
Safed.co.jp provides solutions for every step of your web3 venture
Opportunity Discovery &
Strategy Ideation
Technical Product Development
AREAS OF
EXPERTISE
Our strengths and specializations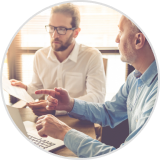 Web3 Management Consulting
Opportunity discovery and consulting services for businesses looking to expand into web3 technology.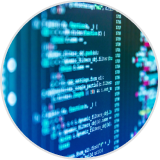 Blockchain Development
In-house tech expertise in token generation, DeFi solutions, AI smart contracts, NFT launches, and app development.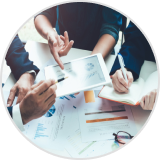 Web3 Product Management
Complete product management services including research, planning,
testing and UX management of your Web3 product, project or digital assets.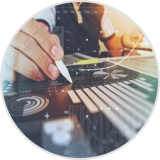 International Business Development
Opportunity identification, go-to-market strategies planning and support for businesses looking to expand operations in and outside Asia.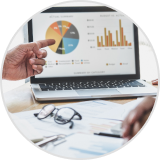 Growth Marketing
Complete marketing suite including
marketing strategy and analysis, marketing analytics, conversion tracking, web3 advertising, and community development.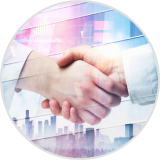 Mergers & Acquisitions
Advisory services ranging from due diligence & audits to company valuation.

Web3 Talent Sourcing
Identifying and finding the right talent for your web3 Project/company. Talent In-house or external talent sourcing through external outsourcing and our in-house team

Customer Journey Mapping
Design and execution of customer touchpoints, including metaverse design and brand experience mapping.

Tokenomics / ICO / Funding
Financial modeling, revenue projections, and fund-raising search through ICO & IDO angel investors, VC funding, and ICO launches and token listings.

NFT Marketing
Promote your business, provide benefits for your customers and raise capital through your custom-made NFTs.

Metaverse Solutions
Enterprise metaverse solutions including strategy, XR, AR and VR design.

Crypto Advisory Services
Worldwide legal and financial crypto advice based on industry knowledge and partners network—including recommendations regarding the business establishment or Web3 partnership search and deal-making.
SAFED.ai
Business philosophy
The global business environment is constantly evolving. Through Science and Technology, Japan and the world are being ushered into a new era of Society 5.0. With the advent of advanced IT technologies such as blockchain, AI and big data, the size, scope and importance of Information Technology is bound to grow. Through our work, we prepare our clients to succeed in this ever changing business environment.
" At SAFED, we help our partners grow through the application of latest technologies such as web3, blockchain, Big Data and AI. "
At SAFED we value leadership, innovation and constant collaboration. These values guide us in our mission of transforming enterprises into digital first organizations.
View company profile
technology
stack KNOWLEDGE
Products Developed
DeFi wallets
Collateralized Stablecoins
Smart Contracts
Staking / Farming
Android & iOS Mobile Apps
Games & Metaverse
Fintech
NFTs (ERC-721 & Wrapped ERC-721)
NFT Rentals (ERC-4907)
Soulbound NFTs
Wrapped ERC 721 (NFT Rental)
ERC-20 Token Development
Metaverse
GameFi & P2E
API Integrations
4 years
Experience in Web3 and Blockchain technologies
15 engineers
Specialized in Blockchain Infinity & Full Stack
10+ blockchains
Ethereum, BNB Smart Chain, Polygon, Bitcoin, Solana, Avalanche, Harmony, Tron, Optimism
Web3, Web 2.0 & Mobile apps
Solidity, Yul, ReactJS, NodeJS, Vyper, Angular, Rust
Web3 product management
Product Managers, UI/UX/Motion Graphics designers, Content & Social media for Web3
Haku (白幸弘)
Chief Executive Officer & Founder
Daniel
Chief Operating Officer
Ruby
Chief Finance Officer
Thanh
Chief Technical Officer

Fostering Innovation Through Web3 Solutions